Another brand new day and another new record.
http://www.cnbc.com/id/24510436
U.S. crude oil futures ended at a record high on Thursday, fueled by yet another rally in
heating oil futures, which hit a new peak.
On the New York Mercantile Exchange, June crude
NYMEX CRUDE OIL FUTURES Front Month
US%40CL.1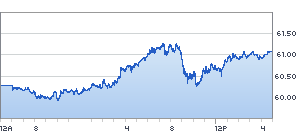 settled up 16 cents, or 0.13 percent, at $123.69 a barrel. It traded from $121.58 to $123.90 in regular floor trading hours.

"The heating oil price strength is providing evidence of a global tightening in gasoil/diesel supplies that hasn't been fully priced into the market," said Jim Ritterbusch, president
of Ritterbusch & Associates in Galena, Illinois.

World oil markets have enough supply now, but OPEC is willing to pump more if needed to keep pace with demand, Abdullah al-Badri, the group's secretary-general, said in a
statement on Thursday.

OPEC exports, excluding Angola and Ecuador, will rise 220,000 barrels per day in the four weeks to May 24 on Asian demand and a recovery in Nigerian supplies after a strike that crippled output, said Roy Mason, an analyst at British consultancy Oil Movements.

Saudi Arabia has booked eight supertankers to carry 16 million barrels of crude to the United States through May and early June, the highest number of spot cargoes this year,
according to a shipping industry source.